Badminton Denmark
When you say badminton in Europe – you'll have to say Denmark.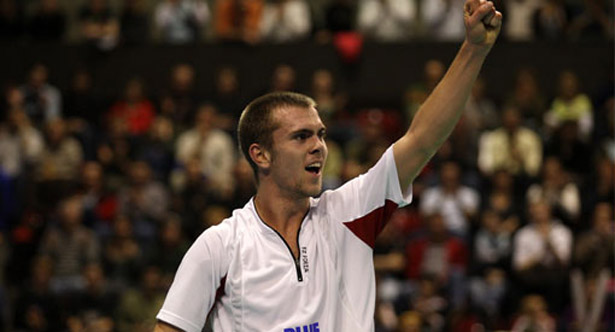 BadmintonPhoto
Throughout time Denmark has been the most winning European nation and the only one on this continent who has ever won an Olympic Gold medal. Considering the size of the country, this is a unique achievement. Badminton Denmark has a huge impact on badminton in both Europe and the rest of the world. Our coaches are among the best in the world and Badminton Denmark is setting the standard for developing education and has trendsetting training methods for the young players. Denmark is the nation who provides more world class players than any other county - compared to our population. Star players like Peter Gade, Tine Rasmussen and the World Champions Kamilla Rytter Juhl and Thomas Laybourn are all products of the Badminton Denmark traditions.

Badminton Denmark is hosting one of the best Super Series in the world: Denmark Open. This tournament is world-famous for being well organised and for years Badminton Denmark have set new standards for hosting badminton events, ex the European Championships and the World Championships. Our event team is known for its efficiency and professional approach to the hosting role.




BadmintonPhoto

Badminton Denmark is an organisation with a great tradition and history. With Denmark Open 2009 we will start new traditions within communication as we are offering live blogging and live twitting in English, Chinese and hopefully Malay. WebTV with interviews of all players is also provided in the three languages stated above. With this we are both starting a new tradition and also creating history by serving our news for Chinese-, Malay- and English speaking people. Using the social media as facebook, twitter and YouTube even more people will follow the game and enjoy the great moments from Denmark Open 2009.

Denmark Open is a fantastic opportunity to be exposed with a product that is absolutely world-class and being transmitted around the world.




BadmintonPhoto

Badminton Denmark is an organisation in non-stop development – at this moment Badminton Denmark is in a historical change. The entire structure – political as well as professional – is in a process of making Badminton Denmark the best organisation in the world.

Enjoy a great sport – enjoy badminton at Denmark Open!
| | | |
| --- | --- | --- |
| Danisa Denmark Open | | Partners |